Jaarverhuur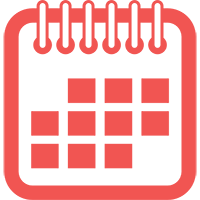 €1,99/ dag
Voeg toe aan jaarverhuur +
Vragen? Betere prijs gezien?
Bel 0512 - 340457 of neem contact op!
100% Pure Analog Summing
MIX FACTORY TAKES SUMMING TO A NEW LEVEL
A-Designs Audio, Inc. is proud to announce the release of the MIX FACTORY , a totally new concept and approach to summing out-of-the-box for people who demand more from their current sound and work-flow.
The MIX FACTORY is not just a summing unit, it delivers analog warmth with the depth and image needed to make your mixes stand out from the crowd.
The MIX FACTORY is a concept developed by Tony Shepperd (who is known for his high-quality recordings ranging from Gospel, R&B to Rock), designed by Paul Wolff (one of the top designers in the audio industry), and manufactured by A Designs Audio, Inc. - (manufacturer of products such as the Pacifica, Ventura, REDDI, Hammer 2 and Nail).
Tony Shepperd was one of many modern engineers that felt that everything could be done "IN THE BOX." But, he came to realize that analog and digital could live very well together. By combining the two - analog and digital - to create a Hybrid - was the special combination that took his mixes to a level that had other recording engineers calling him for tips and demanding to know how he made his recordings sound so great.
The end result, after years of R&D, was the MIX FACTORY.
What makes the MIX FACTORY special?
There are 16 channels (which are 2 D-sub inputs summing to a stereo XLR out). All 16 channels have a continuous Gain Knob, Pan (center detent), and Mute that acts as a signal indicator with an audio sensitive LED. The LED indicator glows when signal is passing into the channel and intensifies when the signal is stronger. The same Mute button changes color to Red, when used as a mute, to Green when signal is passing through the channel.
There are (2) Eight-Channel groups: 1-8 and 9-16. Each group has an Insert for a Compressor or EQ. There is also a Master Insert for all 16 Channels, along with 3 Mute buttons for each Insert.
And we aren't done, yet!
The MIX FACTORY has a pushbutton option to go from clean (the standard setup bypassing the transformers) to tonal, using the custom-made output transformers made by Cinemag. The difference between transformers and no transformers is night and day. This gives you an option for analog tone and/or color.
There's MORE!
The MIX FACTORY is also linkable! This means you can have 64 or more channels...it's like having a console in a Rack.
And if that isn't enough, there is an external power supply to insure a perfect sounding unit every time. This is a switchable Power Supply, which can be used for domestic (US) 120v and export 230v. The Power Supply is hefty enough to handle any needs you may require from the MIX FACTORY.
We understand there are summing boxes out there. But, nothing has come close to the MIX FACTORY for providing you an image to your mix that just stands out.