Jaarverhuur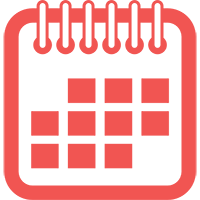 €2,80/ dag
Voeg toe aan jaarverhuur +
Vragen? Betere prijs gezien?
Bel 0512 - 340457 of neem contact op!
All-New Version Coming Nov 2021
"The Z-251 is a great mic to add to my collection of tools, and dealing with Larry at ADK was a real pleasure. I love the detail he's gone thru to make sure you love his mics…from the extra tubes included for sonic character, the hi-fi mic cable, the 2 shock mounts (full basket and low profile)…. the whole package is solid and sounds great."
Joe Barresi
The ADK Z-251 is one of the most flattering female vocal mics of all time (that male vocalists often like, too). An homage to the legendary 251 microphone which has been known to sell for up to $30,000. Known for its amazingly sweet top end, the Z-251 has less presence, yet more air than either the Z-12 or Z-67. With all the 251 clones in today's market, this is the one that wins almost every shoot-out - even against vintage models! From London to LA, Nashville to NY Z-Mods rule! Our Golden-Ears all chose the American Jensen transformer to perfectly compliment our only 3-micron capsule.
ADK Z-Mod Custom Tube/Valve Microphone comes with everything to plug and play (except a pre-amp).
Deluxe Tweed Flight Case.
American Chrome and Powder-Coat Chassis.
Microphone Hand-Crafted in the USA for all Electronics Assembly.
All-New Made in USA Power Supply with Advanced Features.
Heavy-Duty Ring-Shock Combination Suspension Mount.
Heavy-Duty Low-Profile Ring Mount (Hard-Mount).
Metal Pop-Filter (w. Goose-neck and Clamp)
16′ USA Made Accu-Sound Silver-Pro 7-Pin Tube Microphone XLR Cable.
16′ USA Made Accu-Sound Silver-Pro 3-Pin Microphone XLR Cable.
Spare Elastics for Shock Mount.
Sampler-Kit of Various Low-Noise Valve/Tube for fine-tuning mic characteristics.