Jaarverhuur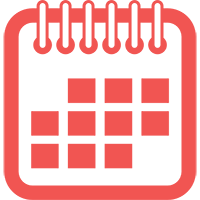 €2,80/ dag
Voeg toe aan jaarverhuur +
Vragen? Betere prijs gezien?
Bel 0512 - 340457 of neem contact op!
All-New Version Coming Nov 2021
Ever since trying my first ADK microphone back in 2010, I have been absolutely hooked! The Z-47 is an absolutely world-class handmade tube mic with a sound that is impeccable at a price that is untouchable!!!
⁃Lincoln Brewster
ADK Z-47
is round and full-bodied and greatly tames raspy or sibilant sources. An homage to the classic U47 microphone, which has been used on countless albums over the last 65 years, the Z-47 more characterizes the tone of the K-7 Capsule, where its brother Mic the Z-49 characterizes an M-7 Capsule. The Z-47 is known for its smooth top-end and emphasis on chest tones. Our Golden-Ears chose the Sowter transformer to pair with this capsule.
We lined Randy Travis in front of our four Vintage Flavors, he pointed to the Z-47 and said "That's a Man's Microphone!"
ADK Z-Mod Custom Tube/Valve Microphone comes with everything to plug and play (except a pre-amp).
Deluxe Tweed Flight Case.
American Chrome and Powder-Coat Chassis.
Microphone Hand-Crafted in USA for all Electronics Assembly.
All-New Made in USA Power Supply with Advanced Features.
Heavy-Duty Ring-Shock Combination Suspension Mount.
Heavy-Duty Low-Profile Ring Mount (Hard-Mount).
Metal Pop-Filter (w. Goose-neck and Clamp)
16′ USA Made Accu-Sound Silver-Pro 7-Pin Tube Microphone XLR Cable.
16′ USA Made Accu-Sound Silver-Pro 3-Pin Microphone XLR Cable.
Spare Elastics for Shock Mount.
Sampler-Kit of Various Low-Noise Valve/Tube for fine-tuning mic characteristics.