AEA R 44 CXE
Trouwe replica van de klassieke RCA 44 BX. Fantastische ribbon mic voor allerlei toepassing. Prachtig voor strijkers, blazers en vocalen en vele andere.
RCA 44 BX Replica
Jaarverhuur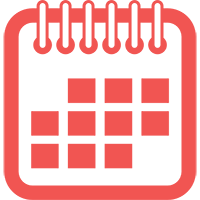 €2,25/ dag
Voeg toe aan jaarverhuur +
Vragen? Betere prijs gezien?
Bel 0512 - 340457 of neem contact op!
Whether it was the smooth brass section of the soundtrack of a classic Hollywood film, the velvety lushness of a jazz vocal or the larger-than-life drum sound of a classic rock recording, chances are an RCA 44-series ribbon microphone was used in the studio when the sound was created.
In use for more than 80 years in recording and broadcast studios throughout the world, the RCA 44 ribbon design is as rich in history as it is in sound and character. This instantly recognizable sound produces thunderous lows due to the strong proximity effect, full and rich midrange and a unique top end taking the edge off of harsh instruments.
In 1976, AEA decided to begin servicing the thousands of existing RCA ribbon mics in the world. By 1998, AEA had acquired 100 percent of the interchangeable parts used within the original RCA 44. That same year we debuted our R44 reissue — called the AEA R44C — using RCA's original methods and techniques.
MADE IN THE USA
All our microphones are handcrafted in the United States of America
THE LEGENDARY BIG RIBBON SOUND
The AEA R44 maintains an iconic legacy of great ribbon mics by delivering a rich sound full of character and color.

Effective on a broad range of instruments and rooms, the R44 bolsters mids and lows while smoothing harsh high frequencies to produce a multi-dimensional sound unlike that of any microphone the world over.

Used on everything from crooning vocalists to full orchestras, the R44 is the ideal choice to capture the tone of any voice or instrument while imparting its legendary ribbon character.
THE R44 VARIANTS
The passive R44 is available in two exteriors– the original museum-quality replica R44C and the aesthetically cost-effective R44CE. Both mics have an identical sound and are exactly the same on the inside. The difference between the two is only cosmetics and price.
The active A440 is a preamp-flexible R44 with 18dB of extra output. It is custom-painted with the RCA classic umber-colored transformer case.
Click here for more product info
Product specificaties
| | |
| --- | --- |
| OPERATING PRINCIPLE | Pressure gradient transducer |
| Directional Pattern | Bidirectional |
| Frequency Range | <20 Hz to >20 kHz |
| SPL | 165+ dB SPL (1% third harmonic > 1 kHz) |
| Output Impedance | 270 Ω Broadband |
| Weight with cable | 3.43 Kg |
| Dimensions | 31.1 x 11.7 x 8.3 |
| Accessories Included | Vertical case, user manual, captive 10" (3 meter) output cable with XLR-3M connector. |