Apogee Symphony 16 x 16 MK 2 Thunderbolt (uit nieuw 32 x 32 systeem)
Flagship Apogee Interface. Modulair systeem. incl. 16 x 16 kaart.
Jaarverhuur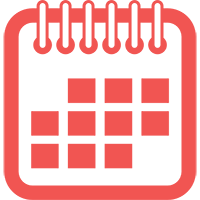 €2,99/ dag
Voeg toe aan jaarverhuur +
Vragen? Betere prijs gezien?
Bel 0512 - 340457 of neem contact op!
Symphony I/O Mk II
is a multi-channel audio interface featuring Apogee's newest flagship AD/DA conversion, modular I/O (up to 32 inputs and outputs), intuitive touchscreen display and optional world-class microphone preamps. Designed to deliver professional sound quality for audio recording, mixing and mastering, Symphony I/O Mk II is the ultimate music production centerpiece for any modern studio.
The new Symphony I/O Mk II comes with direct connectivity to one of 4 different platforms- Thunderbolt™, Pro Tools® HD, Dante™+ Pro Tools® HD, or Waves SoundGrid network.
Best AD/DA conversion of any Thunderbolt™ audio interface
Up to 32 channels of modular analog I/O with optional mic preamps
Best per-channel value of any interface in its category
Choice of Thunderbolt™ (Mac), Pro Tools® HD (Mac/PC), Dante™+ Pro Tools® HD (Mac/PC, or Waves SoundGrid (Mac/PC) connectivity.
Ultra-low latency performance – 1.35 ms with Thunderbolt and Logic Pro X
All new, highly customizable Symphony Control software provides easy access to all I/O parameters
Intuitive touchscreen display and front panel control
Designed in California, Built in the U.S.A.
Input and Output Flexibility
There is a Symphony I/O Mk II solution for everyone; the home studio, project studio, commercial recording studio and scoring stage. Choose from four base I/O configurations, 2×6, 8×8, 16×16, or 8×8 with 8 mic preamps and easily expand as your studio grows. With two module slots and the capacity for up to 32 inputs and outputs of A/D & D/A conversion per unit, Symphony I/O Mk II offers the best per-channel value of any interface in its category.
Legendary Sound Quality
Apogee engineers have made it their passion to improve every new flagship product by using the latest in electrical components and designing optimized circuitry that often exceeds the expectations of the component manufacturer. This is the Apogee Advantage. Symphony I/O Mk II is the culmination of this 30 year commitment and raises the bar on all Apogee products before it with even better audio clarity and sonic transparency. In fact, when equipped with either the new 8×8 or 16×16 Mk II I/O modules, Symphony I/O Mk II outperforms all other multi-channel audio interfaces available for Pro Tools HD or Thunderbolt based systems, making it the flagship audio interface for the entire professional audio industry and the obvious choice for countless GRAMMY winning artists, producers, songwriters and engineers.
Connection:
Thunderbolt cable (Sold separately)
Performance:
44.1kHz – 192kHz
Latency: 1.35 ms with Logic Pro X (96 kHz / 32 buffer)
Computer:
Thunderbolt-enabled Mac computer, including Mac Pro, MacBook Pro, Mac mini, iMac & MacBook Air
Operating System: Mac OS 10.9.5 or greater
Control:
Control app (included in software installer) and front panel touchscreen
Compatible Software:
Logic Pro X
Any Core Audio application on Mac
The Magic is in the Modules
The I/O Modules are the sound and soul of Symphony I/O Mk II, and represent over 30 years of Apogee R&D and design excellence. These powerful Modules deliver Apogee's core competency: superior sounding digital audio recording. With multiple I/O and Mic Preamp modules available, you can choose from base configurations or expand to grow your studio's capabilities.