Jaarverhuur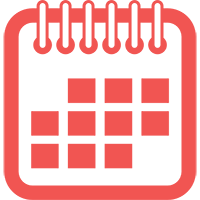 €1,25/ dag
Voeg toe aan jaarverhuur +
Vragen? Betere prijs gezien?
Bel 0512 - 340457 of neem contact op!
1073D 500 Series Module Features
The 1073D (Deluxe) is essentially a 1073 module with extra high frequencies and a direct input for the 500 series market. Built using the same exact parts as the 10 series module, the 1073D features Carnhill transformers, Elma gold plated switches and Canford wire making this the best sounding Class A mic‐pre EQ module on the block.
Because BAE did not want to compromise, the parts are such that they made this a 3 space wide module for optimal quality in contrast to building a smaller rack space version lacking the same premium components.
High Frequency: +/-16dB fixed frequency shelving at 10kHz, 12kHz and 16kHz
Low Frequency: +/-16dB shelving with selectable frequencies of 35Hz, 60Hz, 110Hz & 220Hz
Mid Range: +/-18dB peaking, fixed 'Q' with, selectable centre frequencies of 0.36kHz, 0.7kHz, 1.6kHz, 3.2kHz, 4.8kHz & 7.2kHz
High Pass Filter: 50Hz, 80Hz, 160Hz & 300Hz
Phase Button: 180°
Specifications:
Frequency Response
10Hz to -3dB at 55kHz
3 Band Equaliser
HF: +/-16dB fixed frequency shelving at 10kHz, 12kHz and 16kHz
LF: +/-16dB shelving with selectable frequencies of 35Hz, 60Hz, 110Hz & 220Hz
MF: +/-18dB peaking, fixed 'Q' with, selectable centre frequencies of 0.36kHz, 0.7kHz, 1.6kHz, 3.2kHz, 4.8kHz & 7.2kHz
High Pass Filter
50Hz, 80Hz, 160Hz & 300Hz
Mic Input Impedance
≈1200/300Ω
Line Input Impedance
10kΩ
DI Input Impedance
≈150kΩ
Output Impedance
35Ω
Common Mode Rejection Ratio
100dB min @ 60Hz
Maximum Output Level
+27.4 dBu @ 600Ω
Power Requirements
+/- 16VDC - 120mA
Gain dB
0 to 70 dB
Equivalent Input Noise
-110 dBu; Unweighted 300kHz Bandwidth
Weight
5 LBS/2.72 KG
Dimensions in Inches (Module/Rackmount)
4.5W x 5.25H x 5.5D