Jaarverhuur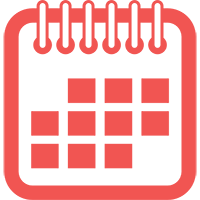 €2,15/ dag
Voeg toe aan jaarverhuur +
Vragen? Betere prijs gezien?
Bel 0512 - 340457 of neem contact op!
FLEA 47 SUPERFET
At the beginning of the FLEA 47/48 SUPERFET story we were trying to reach mainly one goal – to build the microphone with as similar sound character as the tube 47 version has but with all benefits of the FET technology, e.g. signal to noise ratio, a lower price ...
The price is very important to make these microphones affordable for a wider range of users. It doesn't mean we build it cheap or we "impoverish" it somehow in quality. Construction is comparable with the most expensive microphones and we use old pure technologies like point to point soldering of all sensitive parts on a special base, output transformer with size and materials like in tube version, our F7 capsule skinned by skilled German technicians. All contacts and soldering pins are gold plated, output connector is made by reputable manufacturer – Neutrik. The passive components are meticulously selected and tested before they are used. The complete microphone is manually equipped and wired. The microphone heads are absolutely compatible with the FLEA 47, FLEA 48 or original U47/U48 microphones. The quality of the sound was always the priority to us, our microphones are long time tested in cooperation with famous sound engineers and musicians all over the world and only we were pretty sure the result is uncompromising we decided to open the door and revealed these babies.
All measurements were verified by independent company to avoid any misleading information and results.
When we look into the past, it's clear that the original U47 is the most wanted microphone ever in music industry. Sound of this microphone is amazing on almost everything – vocals, acoustic instruments ... Moreover, if you have a pair, you can realize A/B, X/Y, ORTF stereo techniques. FLEA 47 SUPERFET offers exactly the same, both cardioid and omni patterns. And having a pair of them opens the doors for all mentioned stereo techniques above.
To keep your microphones safe, in standard packaging is our handmade oak wooden box for the microphone. The part of the standard package is also our heavy duty shockmount.
Start using the SUPERFET now and get an uncompromising sound of your record!
Specs:
cardioid, omni Directional patterns
40Hz - 16kHz Frequency range
8mV/Pa, 5,1mV/Pa Sensitivity at 1kHz
≤8dB-A Equivalent noise level, A-weighted
137dB Max. SPL for THD 0,5%
/measured with equivalent el. input signal/
≥86dB Signal-to-noise ratio
(A-weighted, related 94 dB SPL)
150 Ohm Rated impedance
48V ± 5V Supply Voltage