Vragen? Betere prijs gezien?
Bel 0512 - 340457 of neem contact op!
Microtech Gefell M 930 TS
The studio microphone M 930 Ts unifies approved large diaphragm capsule technology with anoptimized output transformer and a new developed circuit design. That attains a signal transmission with negligible distortion combined with a lower low frequency response, a very low noise floor and a high sound pressure level even at high external load.
Because of the compact dimensions of the M 930 Ts it is ideally suited for applications where an optical inconspicuousness and an absolutely view to manuscripts and monitors is demanded. It can be placed on speaker desks in radio stations as well as for recordings of dialog pickups, audio books and in dubbing studios. Moreover it can be used as main microphone for recordings of solo instruments or vocals, as spot microphone for recording instrumental groups and for setting up multichannel main microphone arrangements. There are accessories for XY-, ORTF- and INA 5 arrangements available. Because of the balanced low-impedance transformer output the M 930 Ts can be used for longer cable length with negligible distortion.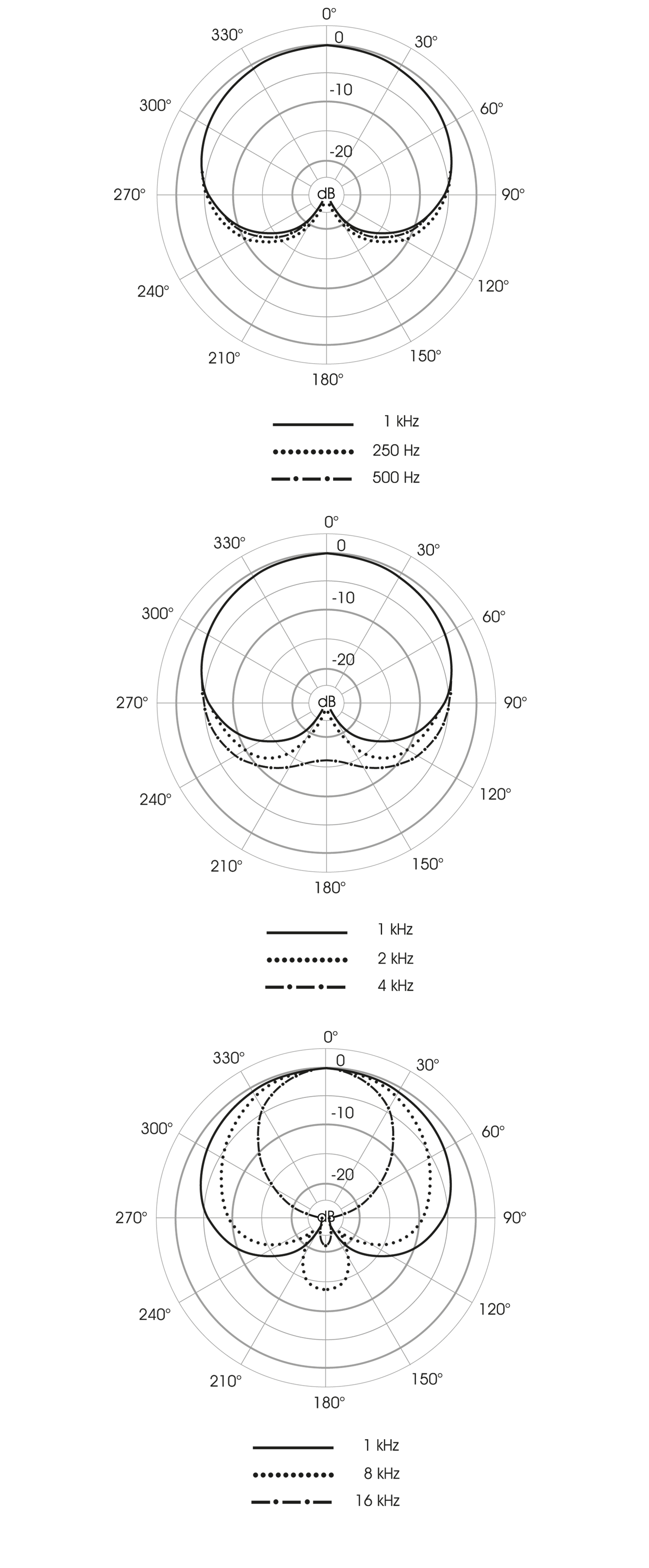 Technical data
Polar pattern cardioid
Acoustic operating principle pressure gradient transducer
Frequency range 20 Hz to 20.000 Hz
Sensitivity at 1 kHz 23 mV/Pa
Output impedance 40 Ohm
Noise level CCIR 468-418 dB
DIN EN 60268 -47 dB-A
Signal-to-noise ratio CCIR weighted 81 dB
A-weighted 87 dB
SPL for THD 0,5 % 142 dB
Max. output level R = 1 kOhm18 dBu R = 10 kOhm21 dBu
Dynamic range 135 dB > 60 dB
Current consumption 6 mA
Output connecto rXLR3M
Weight 273 g
Length 130 mm
Diameter 45 mm
Surfaces atin nickel, dark bronze