sE Electronics Gemini II
Groot membraan buizen mic met dubbele buis voor optimalisatie output impedantie = minder hoog verlies.
double tube
The sE Gemini II is the larger-than-life answer to your vocal tracking needs.
Incredibly huge, detailed, and intimate – classic tube sound meets modern precision.
The Gemini II dual valve microphone is a no-holds-barred piece of microphone history. The dual valve design means pure valve warmth from the 12AX7 input valve, coupled with a 12AU7 valve on the output stage. The result is an incredibly large, detailed, and intimate sound – reminiscent of the classic valve microphones from decades ago, but with a thoroughly modern twist.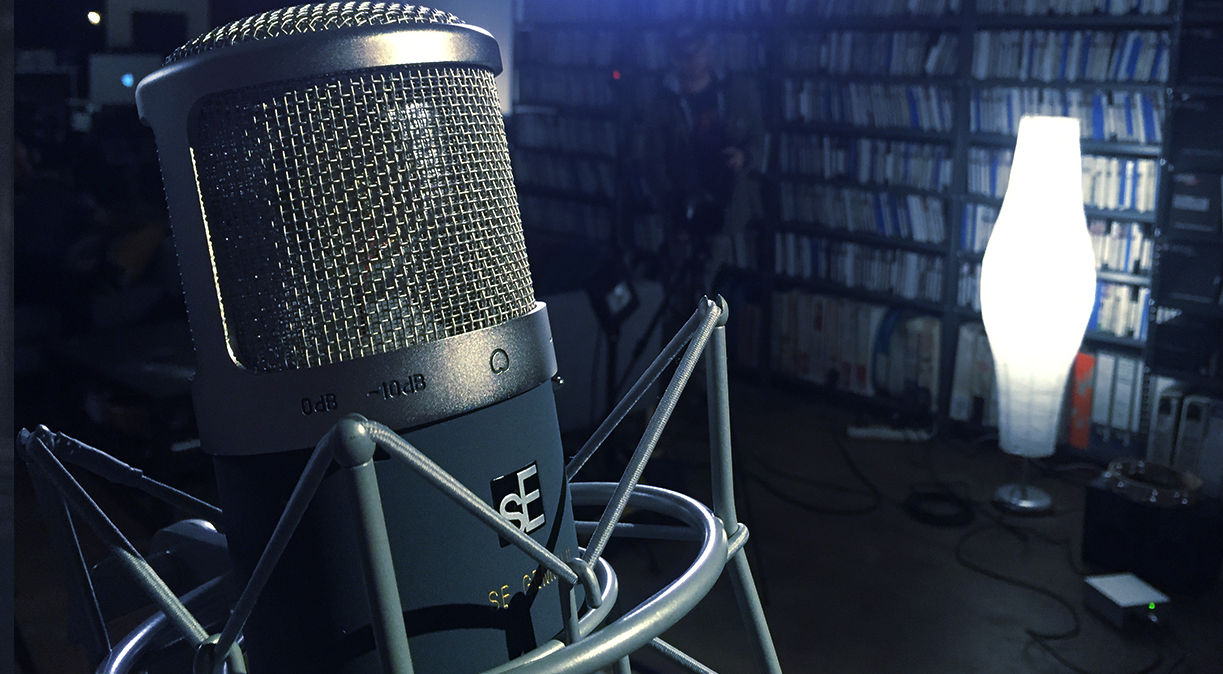 THE GEMINI CONCEPT: DUAL-TUBE DESIGN


Most microphones use a transformer to optimize the mic's output impedance and couple the mic to the mic preamplifier. With the Gemini II, this optimization is accomplished with a second vacuum tube, negating any high-frequency rolloff typically incurred with a transformer.

This provides the Gemini II with a sparkling, pristine high-end typically only found in the most expensive solid-state microphones, while maintaining the rich, thick tonality of a tube mic.

Not just for vocals, the bass cut filter and -10dB pad make the Gemini useful for loud and heavy sources like drum room mics and booming timpani.

HANDCRAFTED CAPSULE & LARGER-THAN-LIFE SOUND

The Gemini II has a 1/4" capsule that is handcrafted and individually tuned in our very own factory.

Thanks to a larger-than-life capsule, true condenser technology and ultra-precision parts, the Gemini II delivers a massive sound right out of the box.

In addition, the Gemini II's hand-made metal housing and gold-sputtered diaphragms, ensure maximum reliability in any and all sonic settings.


---
Capsule Type: Hand-Crafted True Condenser
Diaphragm: 35mm Gold/Mylar
Directional Pattern: Cardioid
Frequency range: 20 Hz - 20 kHz
Impedance: 200 Ohms
Sensitivity: 40 mV/Pa (-28 dB)
Max SPL: 135/145 dB (0/-10 dB pad) (0.5% THD @ 1kHz)
Signal to Noise Ratio: 81 dB
Self Noise: 13 dB(A)
Pass Filter Switch: 150 Hz
Preattenuation Pad: -10 dB
Power Requirement: Dedicated PSU (included)
Weight (mic): 1180g / 41.60oz
Weight (PSU): 1970g / 69.50oz
Tube complement: 1x 12AX7/ECC83, 1x 12AU7/ECC82
Connector: XLR3F from PSU